PRESS RELEASE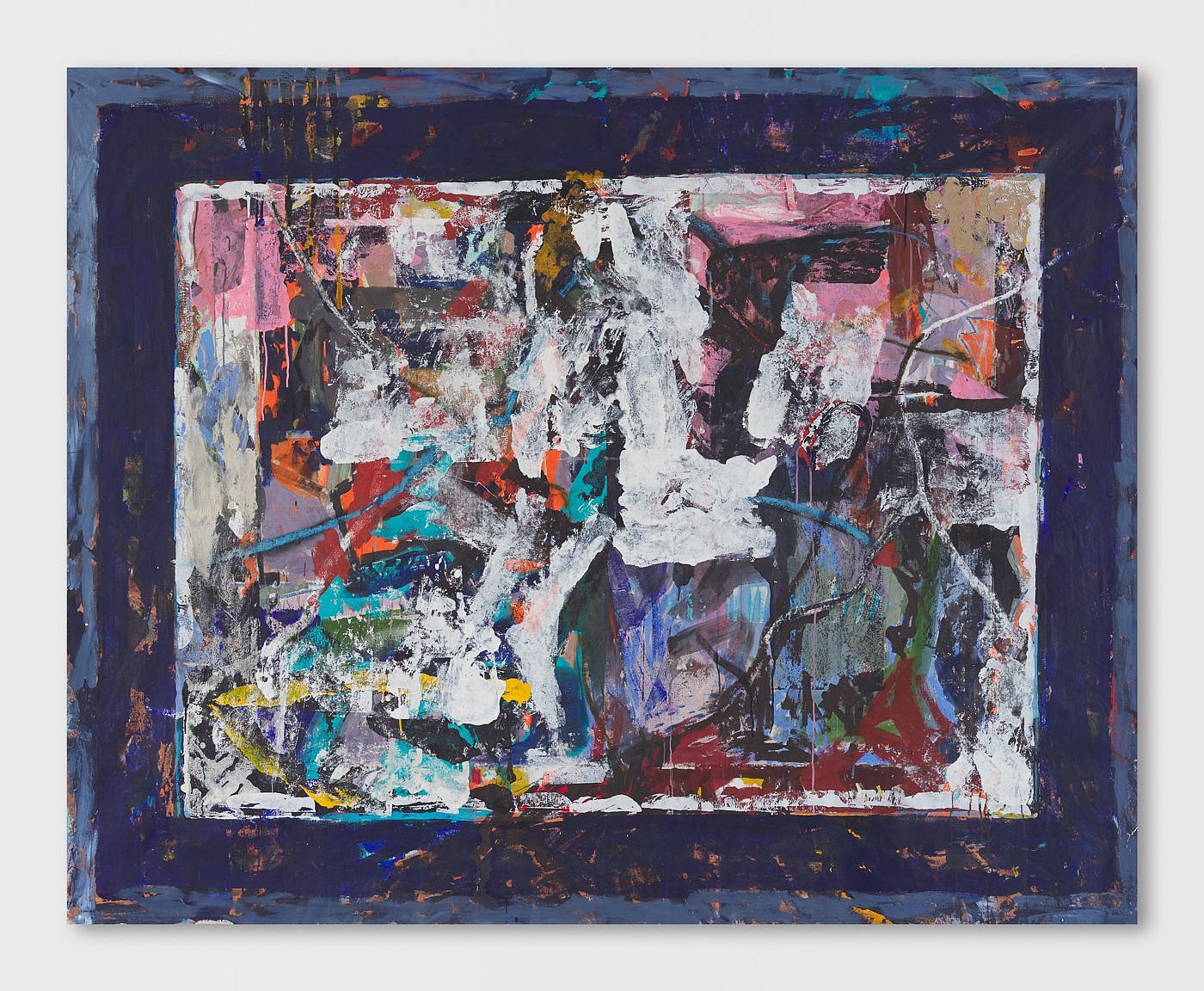 Elad Kopler: 7 Paintings
Mar 10 – May 15, 2022
Click here for exhibition catalog
Elad Kopler (b. 1974), lives and works in Kibbutz Ein Gedi and Tel Aviv. Kopler has been the recipient of the Rappaport Prize for Young Painter, Tel Aviv Museum of Art. His work has been showcased in solo and group exhibitions worldwide including the Tel-Aviv Museum of Art, and The Nahum Gutman Museum of Art, Tel-Aviv. Kopler is one of the only Israelis ever to be accepted to Yaddo's prestigious residency in New York.
Kopler's paintings contextualize an abstract / action painting style. The artworks are in endless dialogue with artists and art movements in art history. He intuitively intersects abstract expressionism with minimalism and formalism. In his dramatic paintings, architectural forms, bursting colors, and significant brush strokes come together with numerous techniques and materials, stacked one upon another, creating fascinating compositions and rich textures.
The paintings are made of multiple layers, implying on sub streams, laid underneath the surface. The viewers are invited to enter at any point, without knowing whether it is the beginning or the end, as they exist simultaneously - without a clear hierarchy to distinguish between them.
The complexity of the painting allows another way of looking – one may choose a random, tiny square within the painting, and enlarge it within his own mind to a huge scale. The enlarged, fictional painting would still be as complete and interesting as an independent painting.
With his new body of work Kopler presents a high level of density and intensity, which makes the painting always interesting and changing, regardless of the point of view, near or far.